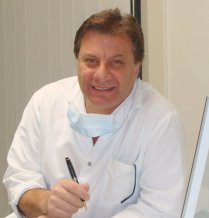 Welcome to our website
Our Dental Clinic offres you the choice between four dentists including anorthodontist, a Hygienist, and a dental Laboratory technician.
Our team is committed to providing the adequate Treatments , taking into account your wishes and your financial means.
We take care of all dental problems of our patients and we provide the necessary care in all areas of dental medicine.
We also provide dental emergency service on working days.
Our Dentists and our dental laboratory have extensive experience, and the latest technologies to ensure to our patients the highest quality of care.
The Dental Office is of an easy access, halfway between the railway station and the city center of Neuchâtel.
If you have any questions about the care we provide, or for information on dental medicine in general, we will be happy to answer you.
We look forward to welcome you and thank you for visiting our website.